Electronic Document Chip Personalization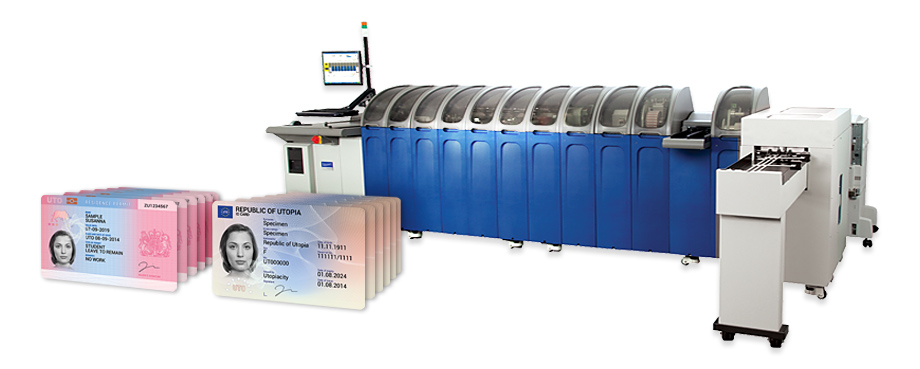 The Electronic Document Personalization System is a product designed to manage and execute data personalization of electronic chips of electronic documents on high speed and high capacity card production and personalization machines.
Personalization system is based on a client-server architecture. The personalization server manages data to be personalized and executes chip personalization sequences through the personalization system clients – the plugins installed on the personalization device.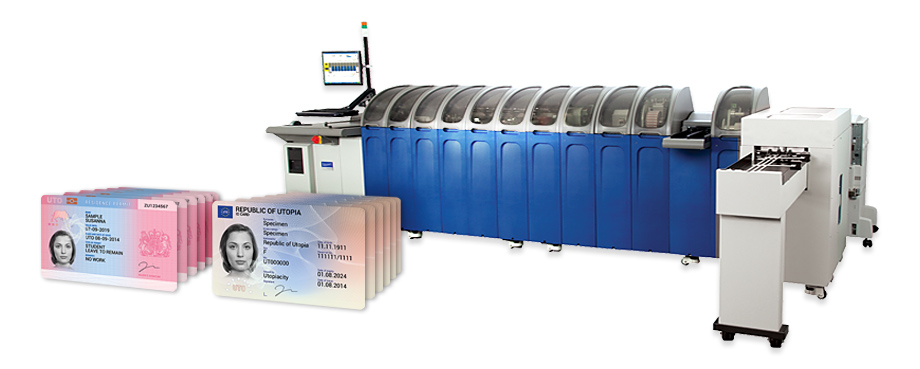 Key Features
Chip personalization of various types of electronic documents

eVRC - Electronic Vehicle Registration Card
eID - Electronic Identity Card
eRP - Electronic Residence Permit Card

Document data signing using the issuing authority's DS certificate (Document Signer certificate)
Processing of sensitive personalization data in encrypted form
Management of cryptographic keys and certificates in Hardware Security Modules (HSM):

Document signer certificates and keys
Card verifiable certificates and keys,
Chip personalization opening key

Quality inspection of the personalized chips during the personalization process
Main Benefits
Electronic personalization of various types of electronic documents
High speed and capacity – up to 3 000 documents per hour and personalization machine
Scalable system – easy to extend by adding new personalization servers and devices
High availability – automatic communication failover